The LMS Board of Directors safeguards the financial stability of the school, ensures that policies and operations adhere to the mission of the school, and evaluates the performance of the Head of School.
The Board consists of fourteen to seventeen volunteer members who are elected on a staggered basis for three-year terms by the members of the LMS Corporation. The LMS Corporation consists of all parents of children currently enrolled at the school. Each family is entitled to a single vote, regardless of how many children they have enrolled. At least eight of the elected directors must be Corporation members. In addition, the Head of School and a LMS Parent Community Representative are also voting Board members for the length of their respective tenures.
The Board meets on the second Tuesday of each month during the school year in the evening. Meetings are open to the LMS community. Agendas and official minutes are available in the Main Office.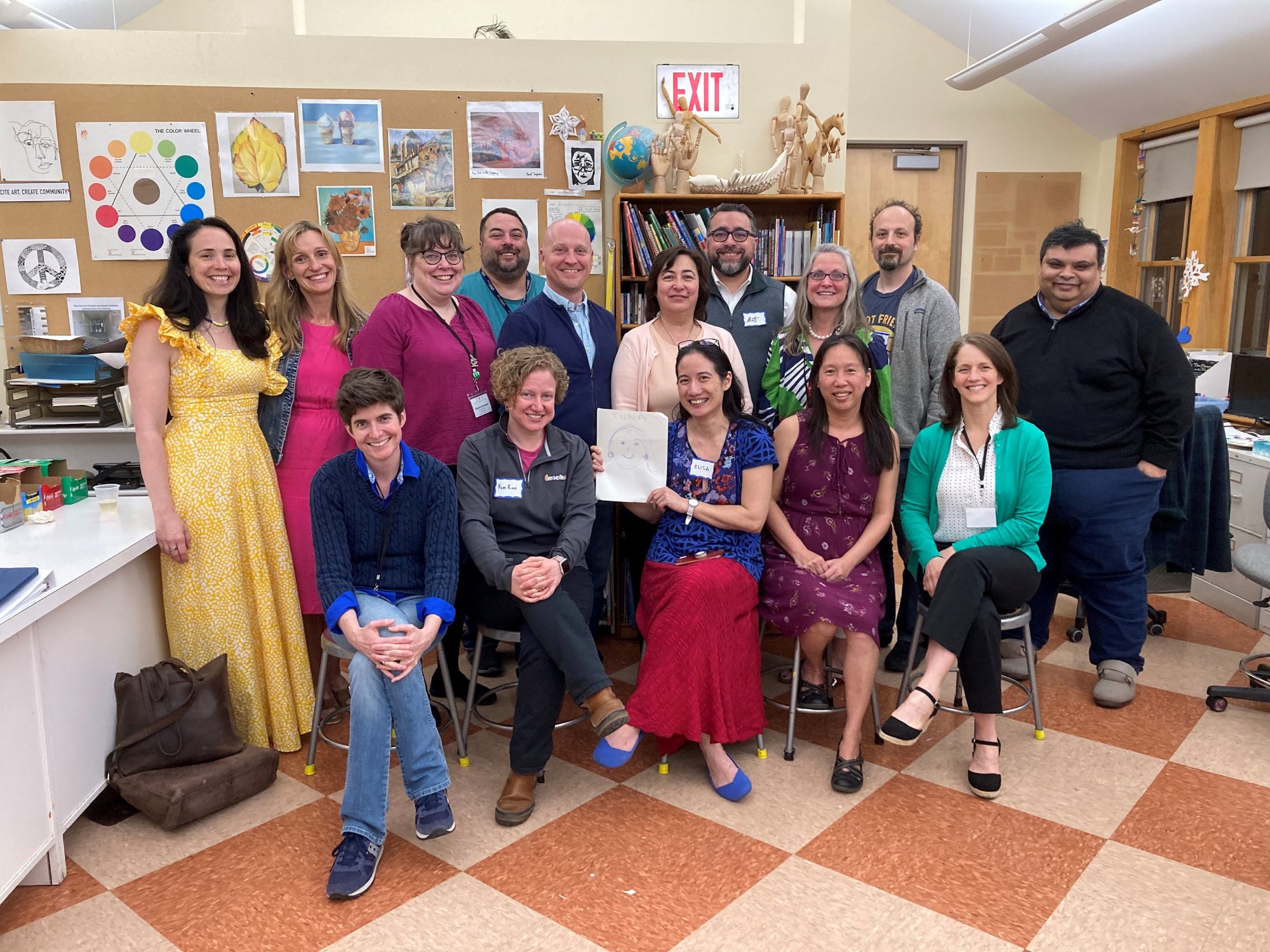 2023-2024 Board of Directors
Rohit Chatterjee
Tuna Chatterjee
Elisa Cheng
Corinne Foster, President
Jennifer Haines Butler, Clerk
Jeremy Hayes
Deb Kreutzer
Perrin LaPlante, Parent Representative
Maroli Licardi
Ben Lubin, Treasurer
Elisabeth Montegna
Liz Nee
Kim Rose
Nina Samuelson
Mike Scalese
Matthew Vernick
Rachel Vorkink, Vice President
Kevin Clark, Head of School
---
Long Range Plan (LRP)
The Board and other members of the community excitedly worked to create a Long Range Plan that would span five years. It took effect in the fall of 2017. While the pandemic certainly delayed the planning of the next Long Range Plan, work on a new five-year plan will commence in the 2023-2024 school year.
The LRP Committee started the planning process for the current Long Range Plan in the spring of 2016. Three subcommittees worked tirelessly to come up with this five-year plan: